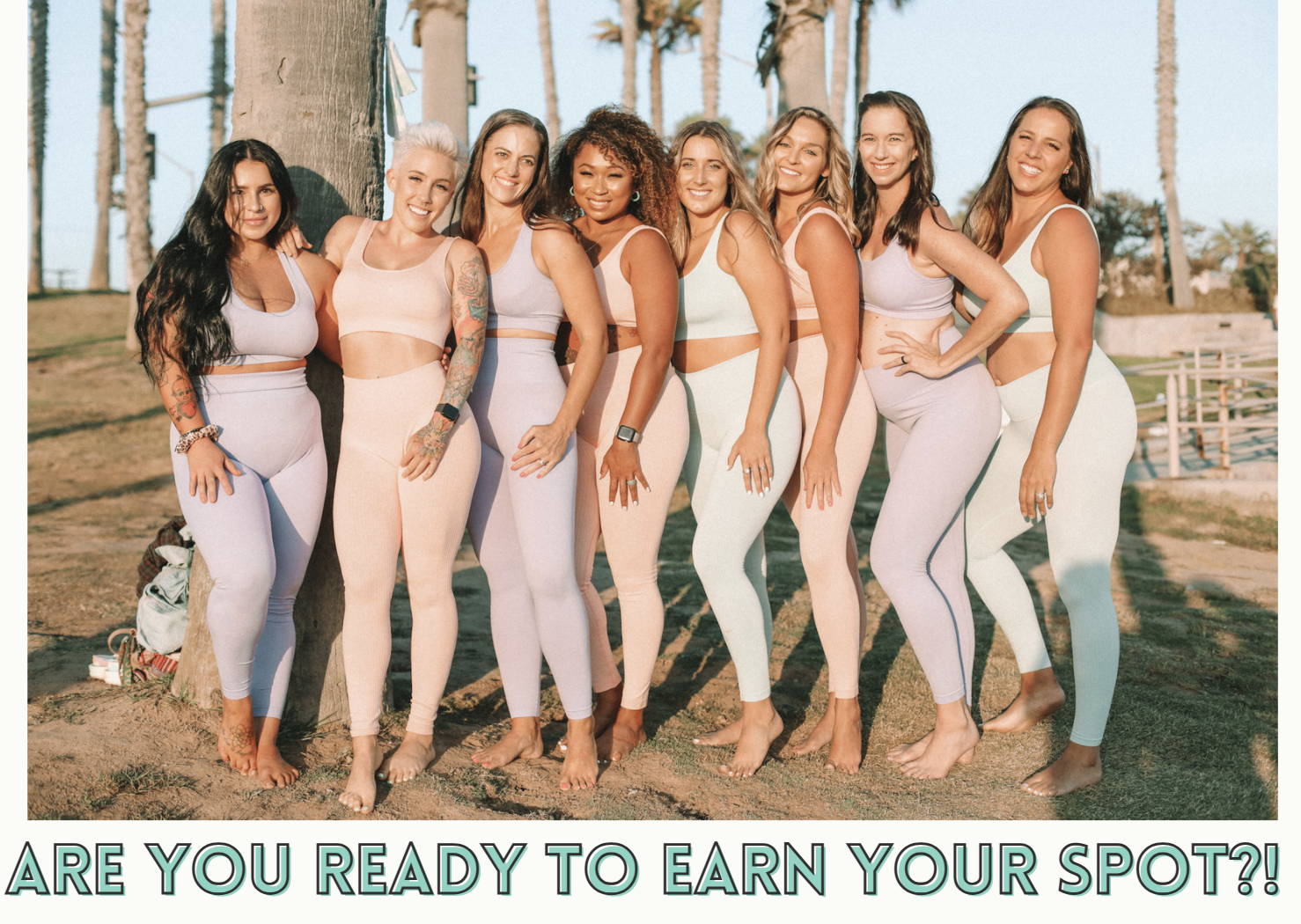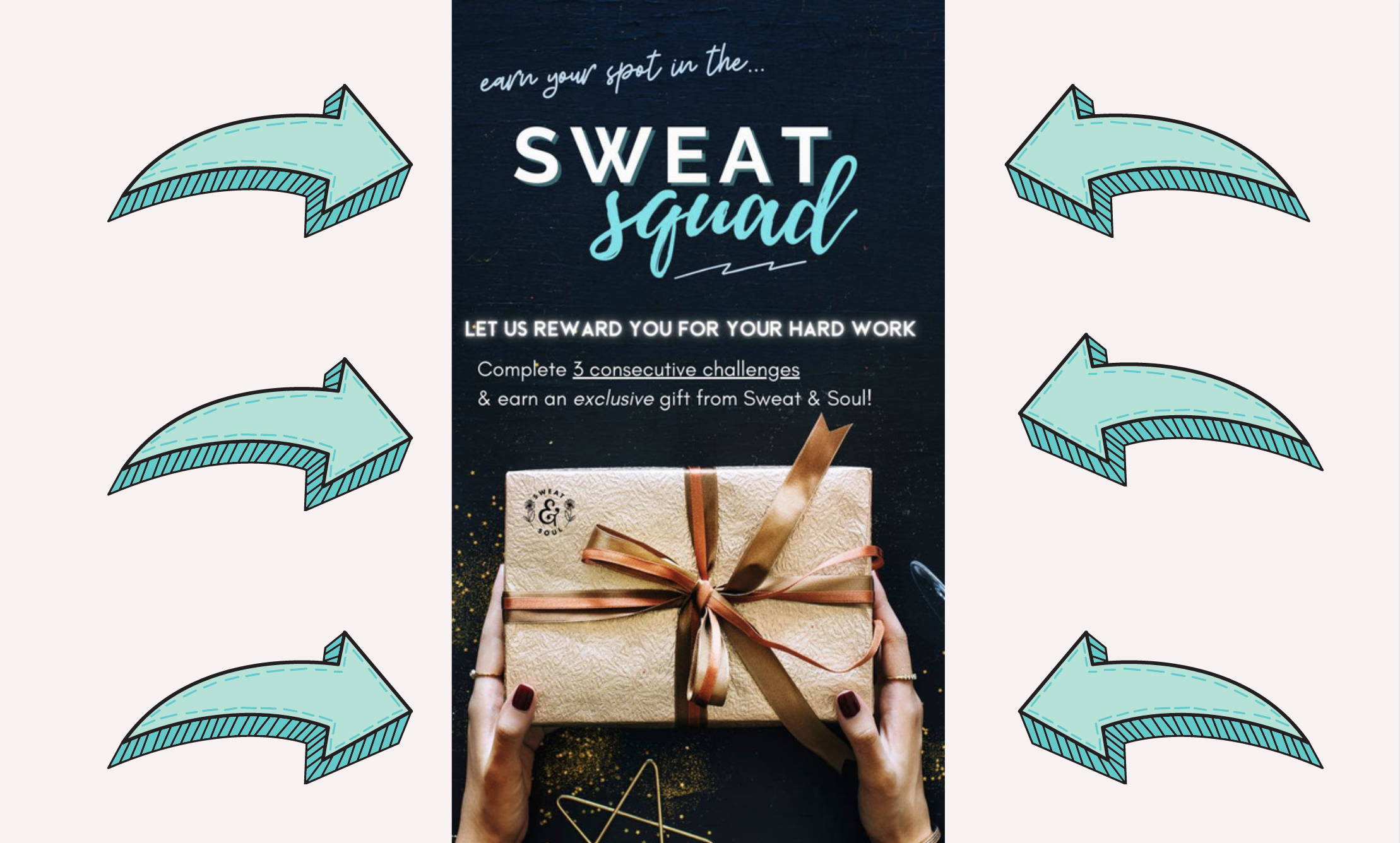 A committed group of Sweat & Soul women that have completed 3 specific 21 day challenges
Register for each specific challenge as soon as it's available & COMPLETE THEM!
(AKA play full out & take your before/after photos!)
WHAT DO I EARN FOR BEING IN THE SWEAT SQUAD?
Our hand-picked exclusive Babe gift shipped right to YOU...to celebrate YOU!
WHAT MONTHS CAN I COMPLETE TO JOIN THE SWEAT SQUAD?
You can complete your first month RIGHT NOW! January challenge + February challenge + March challenge = exclusive gift!
CAN I JOIN THE SWEAT SQUAD LATE?
This is an exclusive pop up opportunity! Must complete specific months to get the seasonal gift BUT there's always another round to be on the look out for!