Guide To Spicing Up Your IG Reels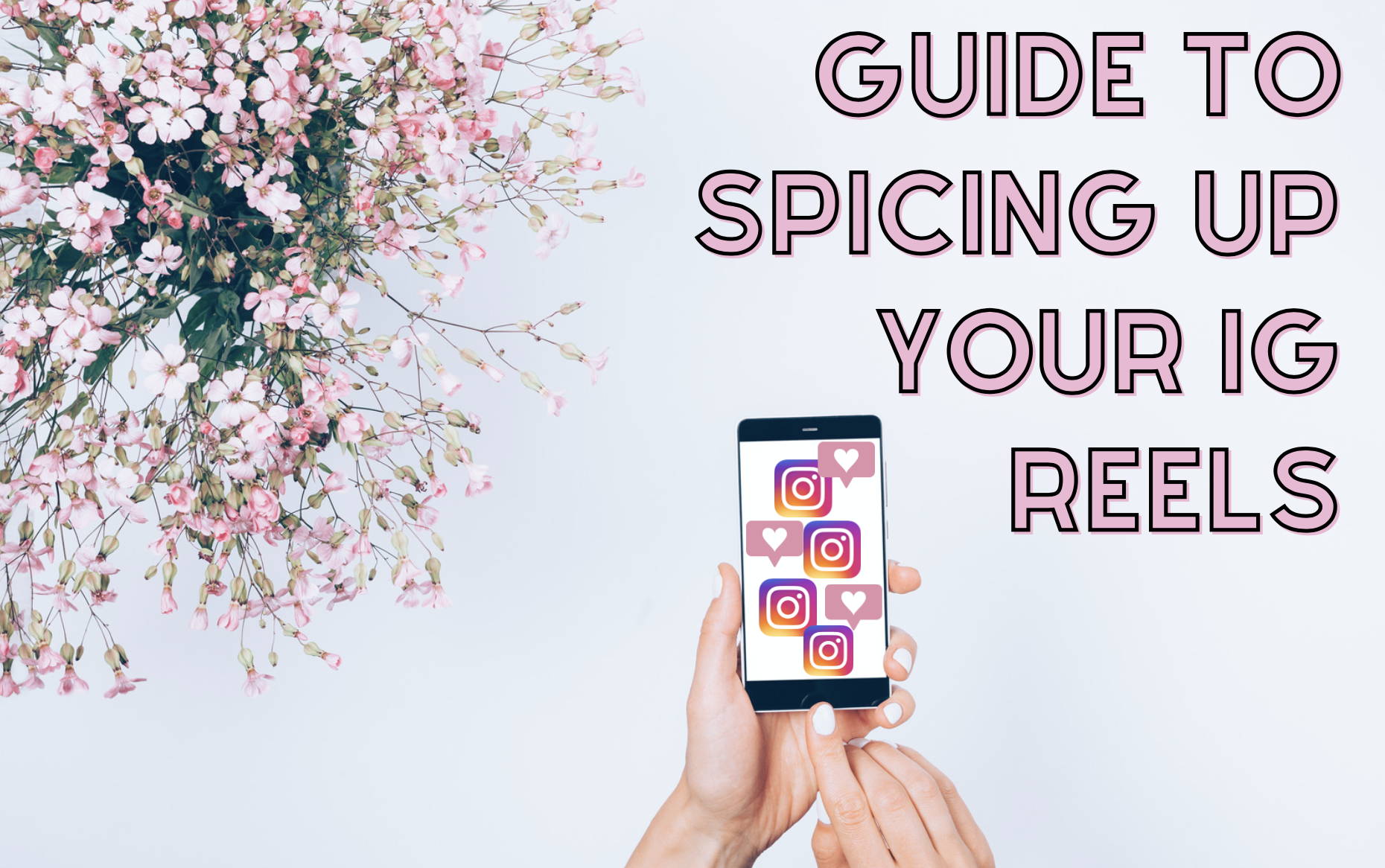 Reels are short, entertaining videos recently launched by Instagram. They are tailored to your likes and engagement, showing up on the explore page (similar to explore posts). Record and edit 30 second multi-clip videos with audio, effects, and new creative tools.
Select 'reels' at the bottom of your Instagram Story screen. Reels can be recorded in a series of clips (one at a time), all at once, or using video uploads from your gallery. Record the first clip by pressing and holding the capture button. You'll see a progress indicator at the top of the screen as you record. Stop recording to end each clip.

Audio 
-Search for a song from the Instagram music library. You can also use your own original audio by recording a reel with it
-People can create reels with your audio by selecting "Use Audio" from your reel
-Must have music feature in stories (not all accounts have it!) 
AR (artificial reality) 
-Select one of the many effects in the effect gallery, created both by Instagram and creators all over the world
-Record multiple clips with the same or different effects
Timer and Countdown 
-Set the timer to record any of your clips hands-free. Once you press record, you'll see a 3-2-1 countdown, before recording begins for the amount of time you selected
Alignment 
-Line up objects from your previous clip before recording your next to help create seamless transitions for moments like outfit changes or adding new friends into your reel. Practice makes perfect.
ex. Snapping, getting dressed, etc.
Speed
-Choose to speed up or slow down part of the video or audio you selected.
-Pro tip - this can help you stay on a beat, make slow motion videos, or stay within the 30 seconds
When finished, you can edit the cover photo with a video thumbnail or add a cover from your camera roll. Also, be sure to share to your story! Your IG Reel will be on your page, under the reels tab. Instagram allows you to share the reel to your feed, or simply keep it on the reels page (similar to IGTV). Other account's reels will be on its own explore page - in between search and shopping navigation buttons on the bottom of your screen. 
So, What Is The Algorithm? 
Instead of only seeing Reels from accounts you follow as you scroll, you will see Reels from popular and trending accounts on Instagram. Although, the exact algorithm hasn't been locked down yet. It feels similar to the TikTok 'For You' page and is likely influenced by who you already follow, what content you interact with, & where you're located. 
Make your own reel this week & tag @sweatandsoultribe + #sandstribe so we can see your beautiful reels!
Ideas:
what I eat in a day to lean out

morning or bedtime routine

workouts

grocery hauls

---