Are you thinking of making a vision board for 2021?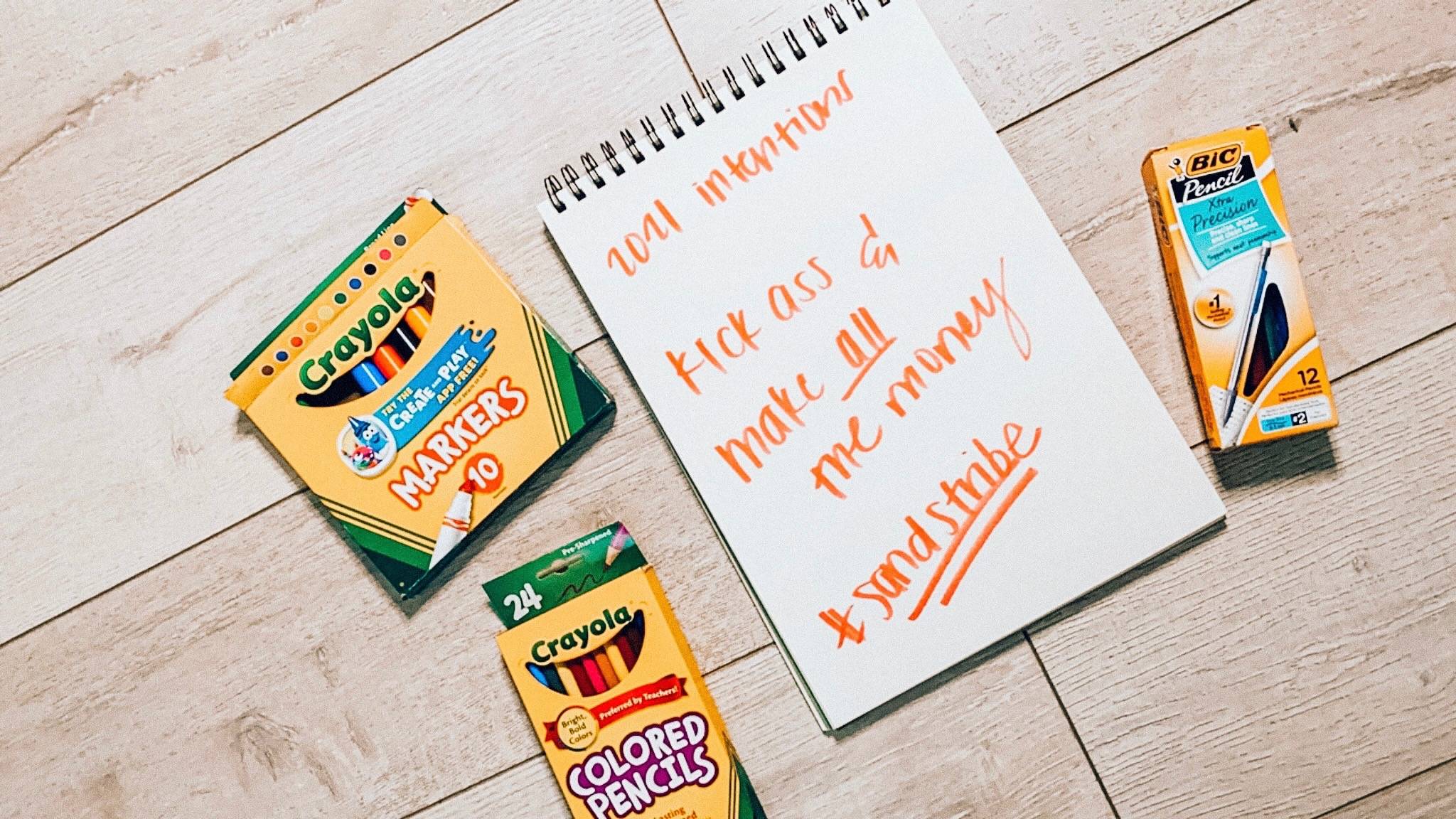 We have some simple tips to help you make your visions come alive!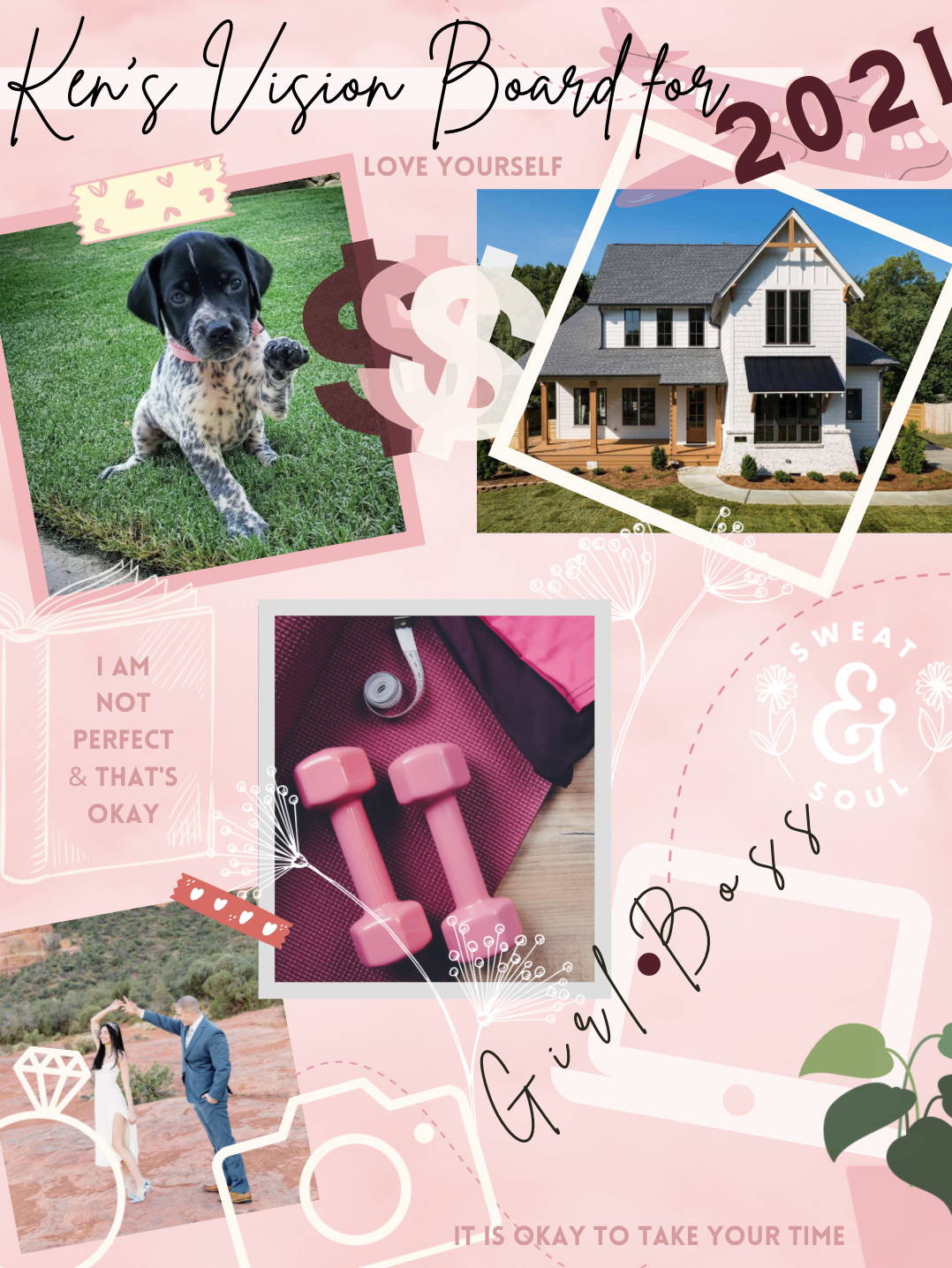 Are you a tech-y babe? We wanted to show you how to create a vision board online & a version on paper! 
For the digital version: 
1. Download the CANVA app (which is free) or click here
2. Open the poster size project  
3. Start creating! Upload your own images, use their stock photos, use the elements such as clipart and shapes (*canva has so many stock photos that you can use as if you were cutting them from a magazine so to speak
4. Have fun with it! Just keep rotating images and layering as if you were making a collage.
Save it as your phone wallpaper or print it out to frame and hang up!  


Having a Vision Board party?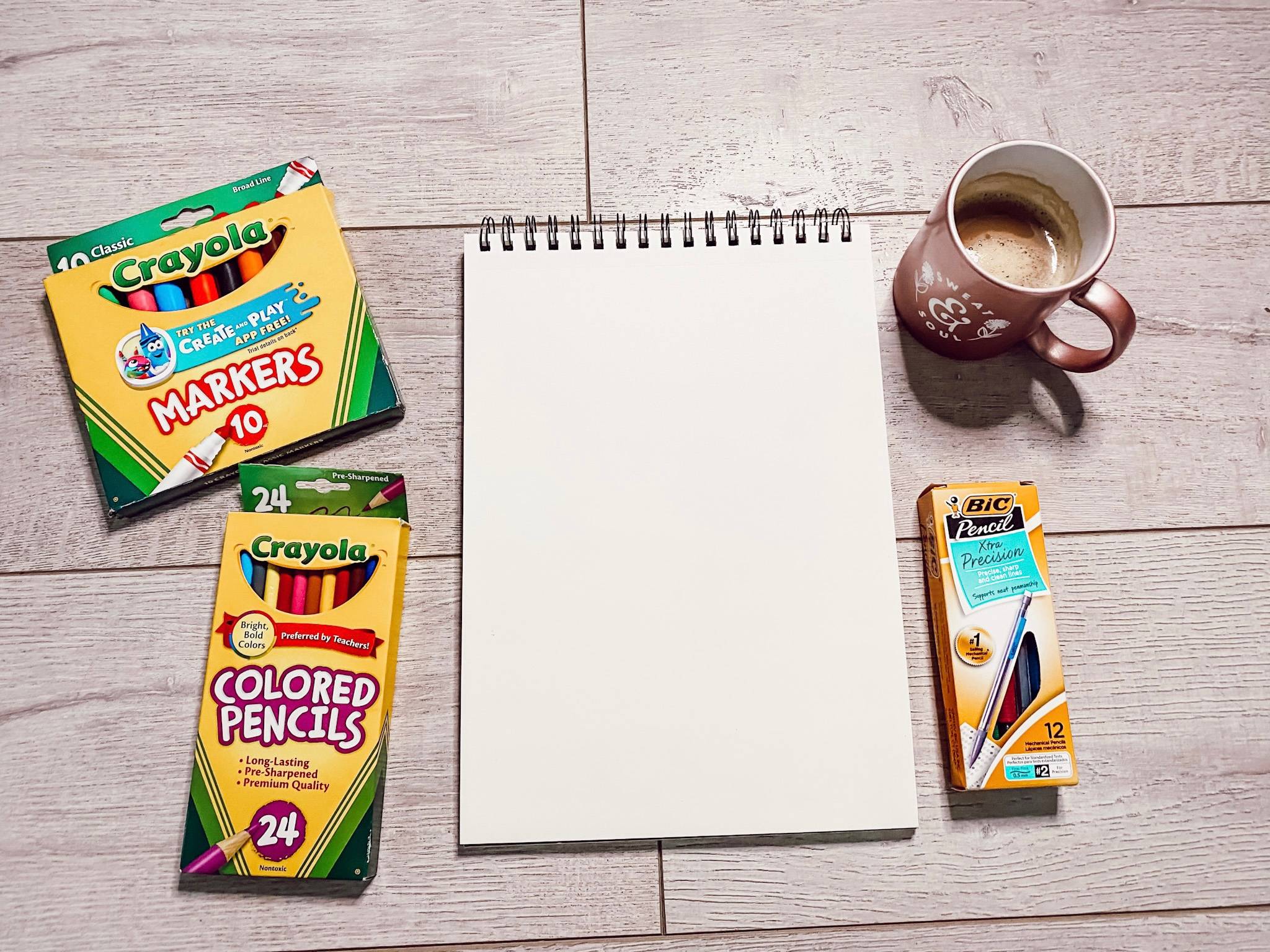 For the hands on version:
1. Buy a poster board, notebook, inside of a planner, or canvas 
2. Grab markers, glitter, glue, scissors, ribbon
3. Find old magazines, books, letters, birthday cards, etc. 
4. Cut out all the images, words & quotes that speak to you
5. Start creating your masterpiece! 
What should your vision board include?

-Different areas of your life - personal, work, school, health, fitness, travel, finances 
-Specific goals for the next 12 months 
-Big DREAM goals 
-Inspiring images/quotes that make you say "Yes, that's what I want for myself!"
Choose your board
-Make it digital with canva (free)
-White board with magnets 
-Cork board with pins 
-Canvas
-Poster board 
Where to put it?
-Digital: as your phone or computer wallpaper 
-Digital: print it out 
-Paper: closet 

-Paper: mirror/bathroom 
-Paper: daily planner 
Stuck on where to start?
1. Decide what you want to bring into your life and what you want to focus ont his year

2. Choose images that represent YOU and YOUR life. 
3. Choose words/phrases that speak to you. 
4. Cover your board with the larger background images first 
5. Layer on the smaller images and phrases 
6. Fill in and rearrange BEFORE glueing until it speaks to you
7. Once you are happy with the collage, add the details (sparkles, sequence, flowers, etc.)
Still stuck?! Do you like our templates?! 
Here is the link to create your own!!!! 
Step 1: Click the link, create a username/login for free
Step 2. Make a copy of the template first! 
*Click the three dots in the corner when you are on your the all designs page. See below!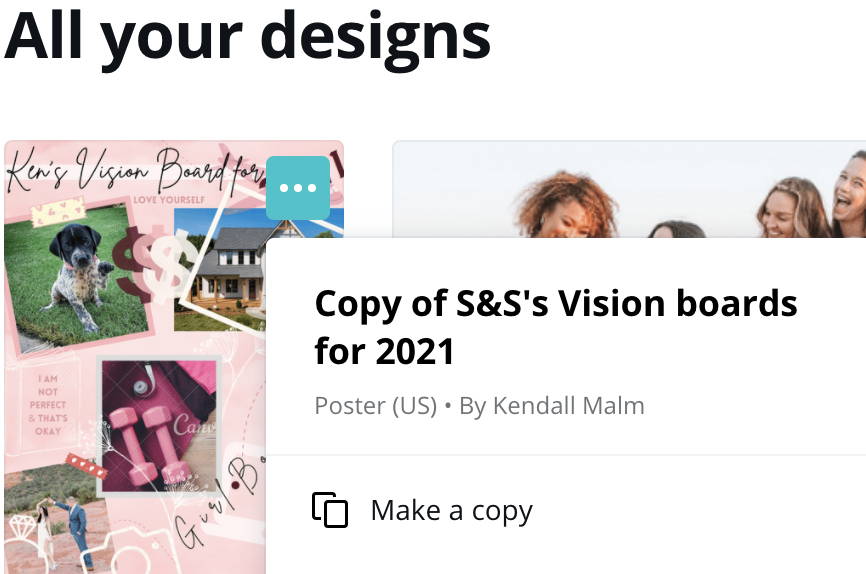 Step 3. Add in your own pictures, change the colors, make it your own! 

We have 3 different templates! Tag us in your vision board babe! 
@sweatandsoultribe #sandstribe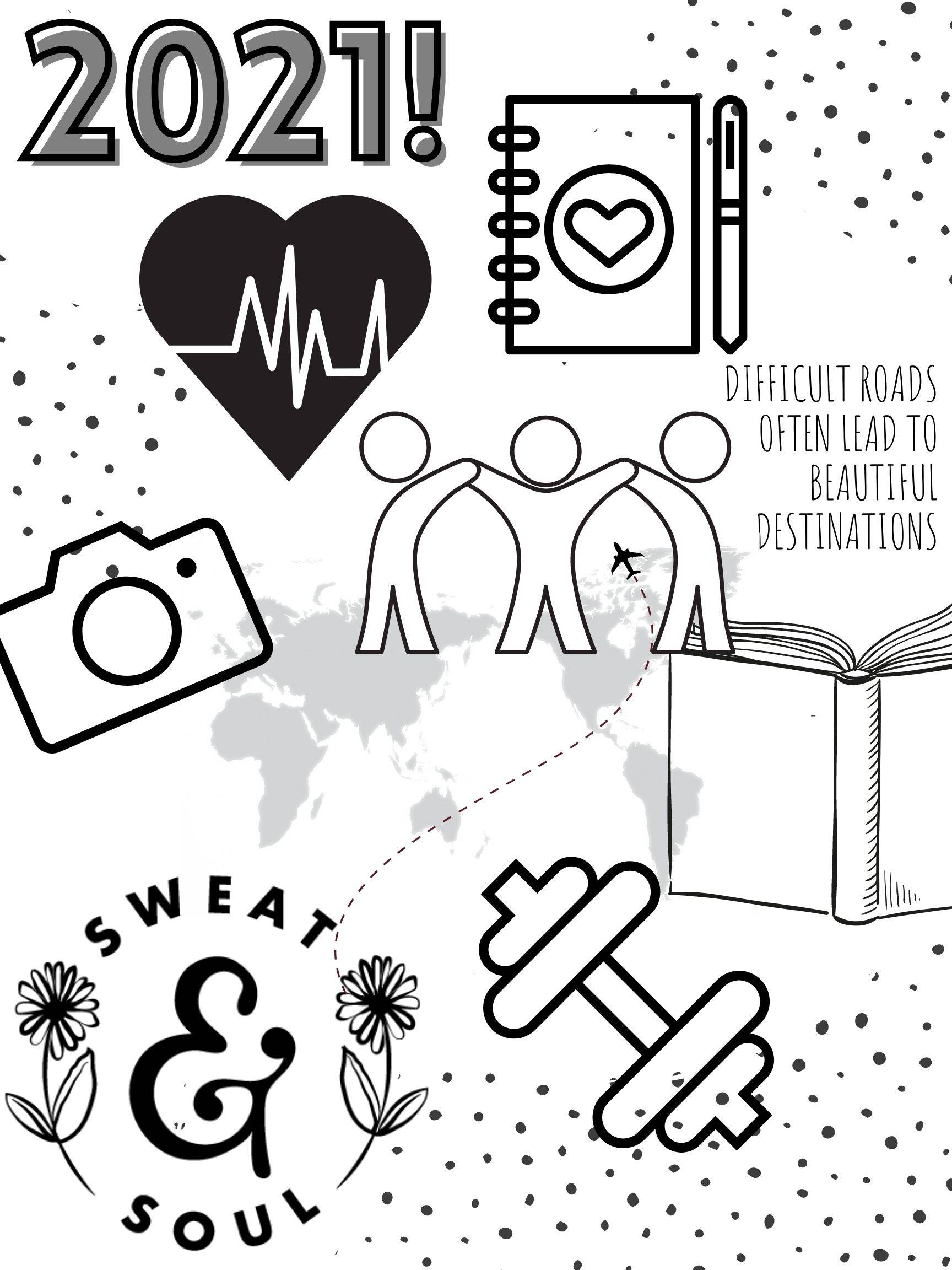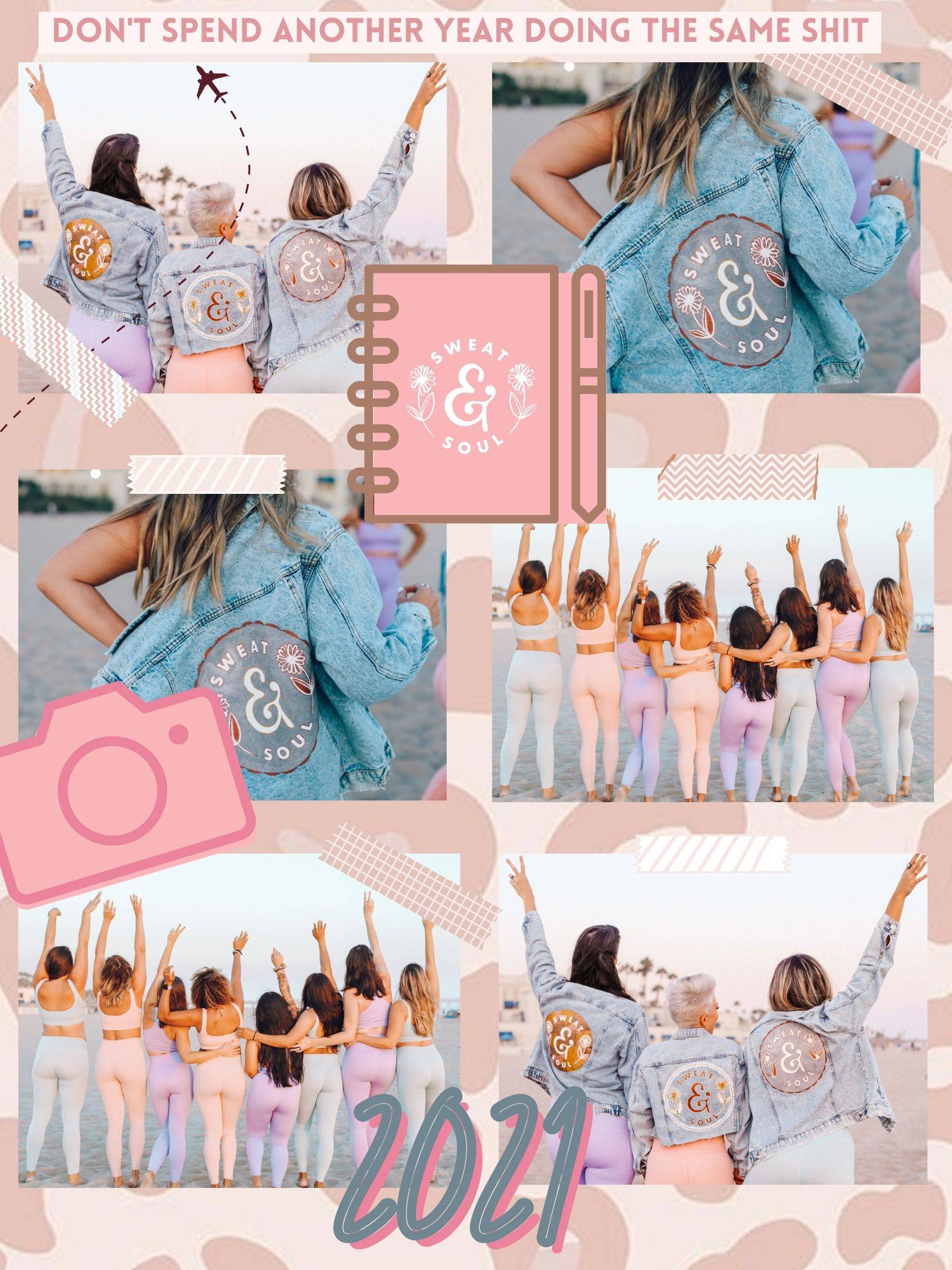 ---