Trader Joe's Healthy Holiday Haul

Ready your mind didn't I? If you're like me, you were ready for the holiday items at 12:00am PST on November 1st, but celebrating Christmas in November is controversial so here we are! It's DECEMBER baby & we're READY to buy out every peppermint flavored item at Trader Joe's. Here's your Trader Joe's Healthy Holiday Haul Guide! 


Cultured Coconut Milk NOG Yogurt 
Perfect sweet, non-dairy treat that tastes like the holidays! Have it as a snack, make a parfait, top off your protein pancakes or oats, add it into your shake, the choice is yours!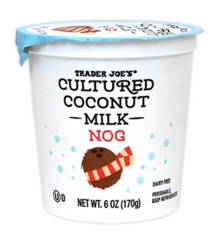 Cocoa Peppermint Almond Creamer 
Add a hint to your morning protein coffee & you'll be sent to holiday heaven.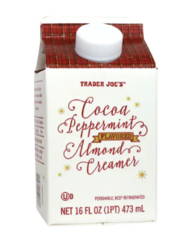 Non-Dairy Almond Beverage, with 50 calories for ½ cup, 8g sugar & 1.5g fat. California almonds provide a slightly nutty flavor, and a rich creaminess that forms the base of this non-dairy Nog. Great to add a splash to your shakes or protein coffee blends!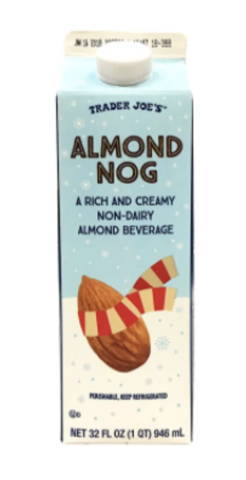 These nuts are infused with the herb rosemary and coated with a little bit of sugar and salt, the perfect amount of salty and sweet! This blend includes almonds, cashews, hazelnuts, & pecans - all healthy fats!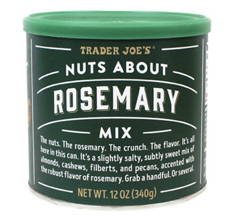 Cranberry Chevre Goat Cheese 
Magic. Absolute magic.  If you've ever had the blueberry vanilla chevre then you know exactly what I'm talking about. Actually, add that to your grocery list too! Fresh goat cheese is formed into a log shape, then rolled in a mixture of sweetened, dried cranberries. The tart tang of the cheese, combined with the sweet tart of the berries, produces a revelation of flavors. Creamy inside and just a bit chewy around the edges, this cheese is ideal on your holiday table.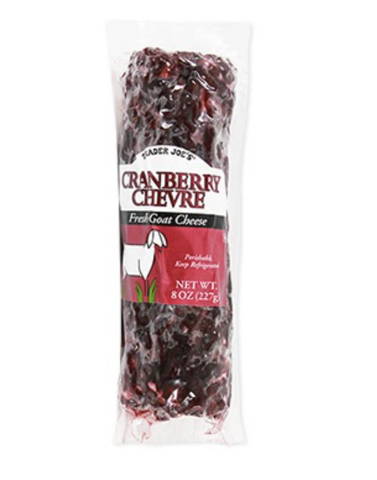 Peppermint Mini Marshmallows 
Top off your peppermint mocha shakes with these sweet little minty marshmallows! Higher in sugar, but we're all about balance and having a few in moderation won't halt your progress.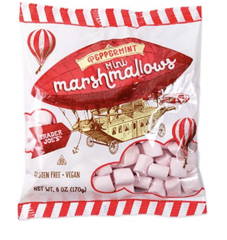 Hold The Cone! Peppermint 
Perfect end of the night sweet treat - peppermint ice cream + dunked in chocolate.  Just one of these little cones will feed your holiday craving & satisfy your sweet tooth without putting you over the edge!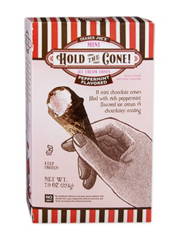 Candy Cane Covered Almonds 
Trader Joe's calls this their match made in holiday heaven! Dark chocolate + almonds and covered in a layer of sweet white chocolate and peppermint flakes - a recipe for deliciousness!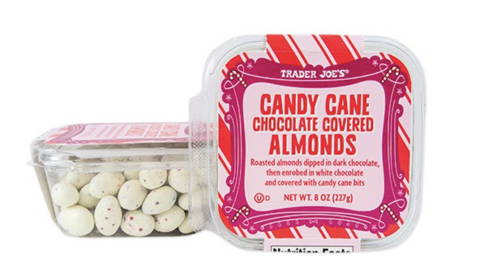 Decorate Your Own Sugar Cookie Ornaments 
For my mama's & playful babes! A comprehensive collection of everything you need to make your own highly decorative holiday cookies. Each Kit contains eight pre-baked and ready-to-decorate sugar cookies in an array of holiday-inspired shapes; three pouches of icing (in red, green, & white); and plenty of mini candy beads & sprinkles. Each cookie has a hole at the top & gold twist ties to decor your tree with tasty, homemade ornaments!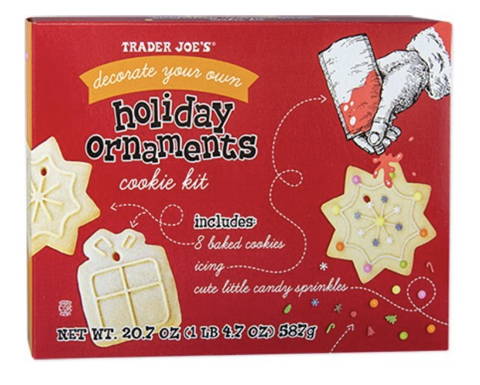 *multiple images & descriptions taken directly from the Trader Joe's website! :) 

---