The Trader Joe's FALL FINDS
This week I made my 2 item Traders run & (as usual) left with a receipt of over $40. However, this time I'm NOT GUILTY. Do you know why? PUMPKIN IS HERE, FALL HAS RISEN! GIVE ME ALL THE PUMPKIN!
It may be the first day of fall, but I know you autumn lovin' bishes already had your pumpkin spice lattes THE DAY it came out at Starbucks. Luckily for us, our favorite spots waste NO TIME in releasing fall flavors. Trader Joes is amazing for many reasons, but this year they released some fantastic, LOW CARB, FALL items. Thank you TJs for always making life a whole lot better. 
Run, don't walk. Add these new finds to your Trader Joes grocery list this week & let us know which is your favorite! 
Spicy pumpkin curry simmer sauce 
Trader Joe's Spicy Pumpkin Curry Simmer Sauce delivers a good kick – that's the red jal-apeño purée talking – but it's not overwhelmingly spicy. Add this sauce to sauteed veggies, rice bowls, spaghetti squash, or cauliflower gnocchi for a perfect warm autumn dish.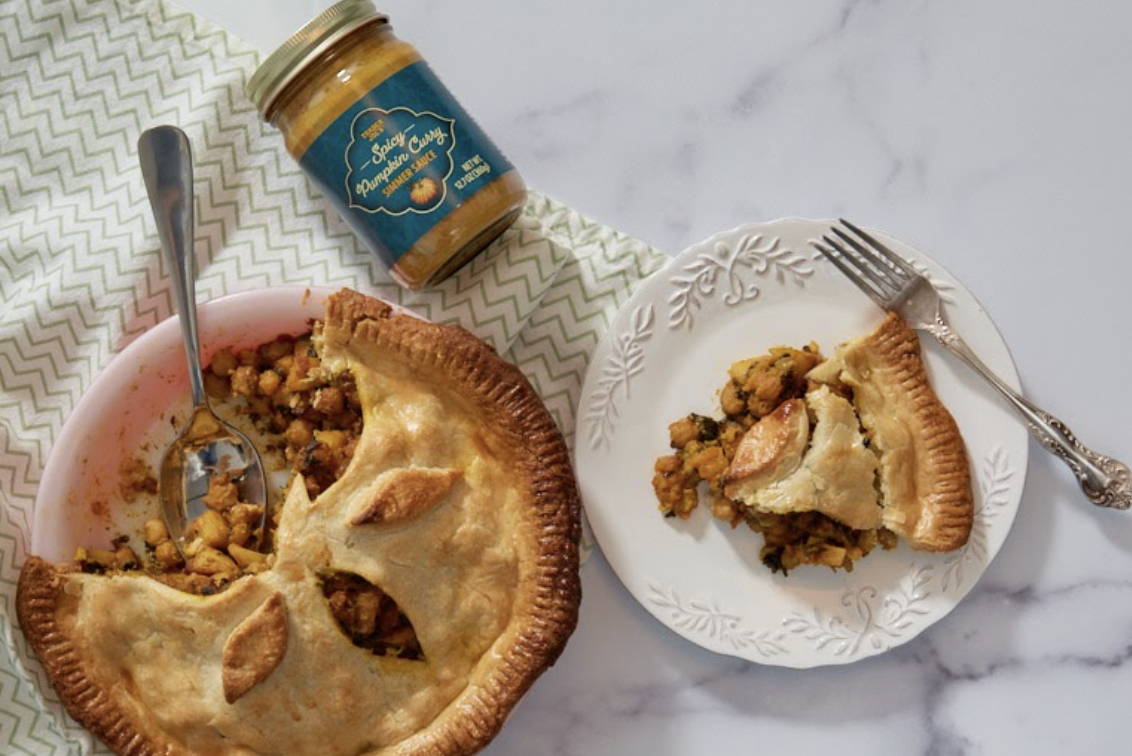 Autumn harvest creamy pasta sauce 
Fall flavors at their best! In this sauce are hints of pumpkin, butternut squash and other fall fresh ingredients and spices. Add this pasta sauce to your chickpea shells, cauliflower gnocchi, or other healthy pasta substitutes to give your dish an autumn twist.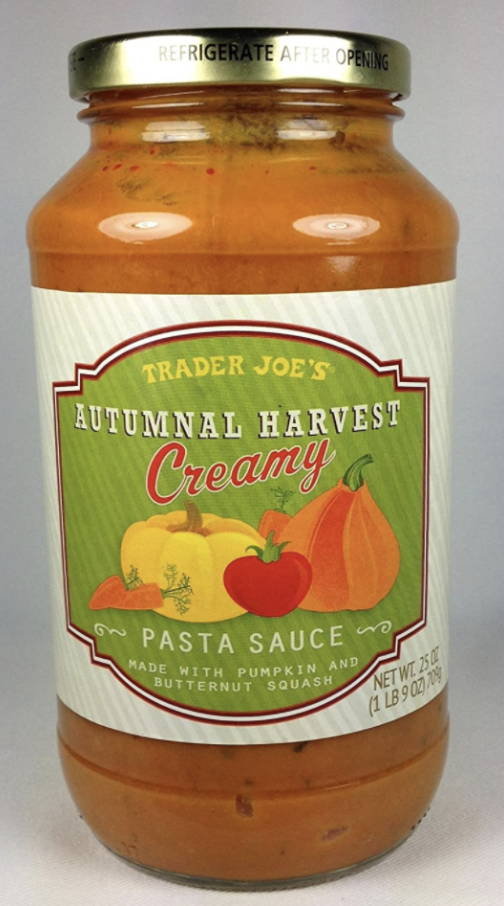 Canned pumpkin 
A FALL MUST HAVE! This bad boy flies off the shelves so be sure to stock up! Trader's canned pumpkin is pure pureed pumpkin - solely organic pumpkin. That's all. Add this healthy puree to your shakes, overnight oats, cookies, pancakes, waffles, really EVERYTHING in the coming months. You'll have the perfect pumpkin flavor in all your goodies.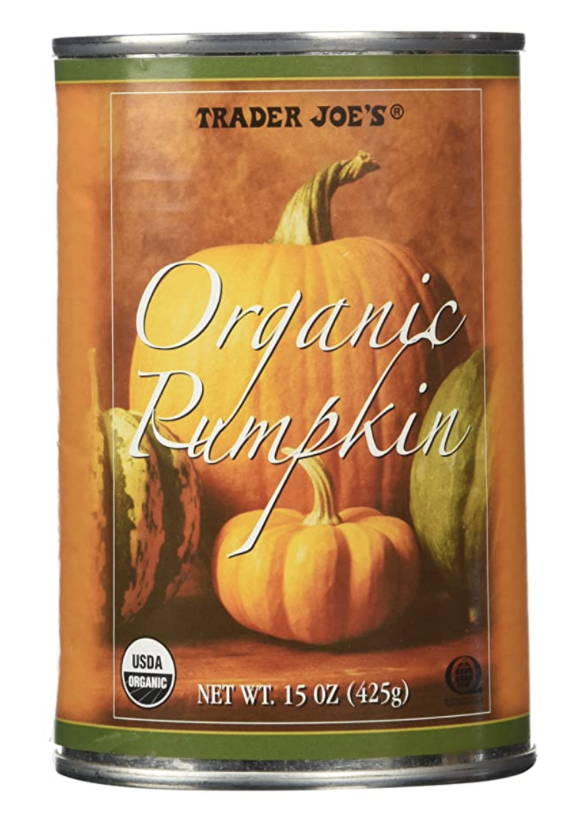 Almond flour cookie baking mix 
Trader Joes DOES IT AGAIN. Trader's (& so does Sweat and Soul) strongly believe that no one should be left out when it comes to chocolate chip cookies. Therefore, Traders created a recipe everyone can enjoy. Sound the alarm!! 
The base of these beauties is gluten-free almond flour, bolstered by coconut flour and tapioca starch. The included semi-sweet chocolate chips are non-dairy, made only with cane sugar, cocoa mass, and cocoa butter. 
But make it pumpkin - add in canned pumpkin and a dash of pumpkin pie spice!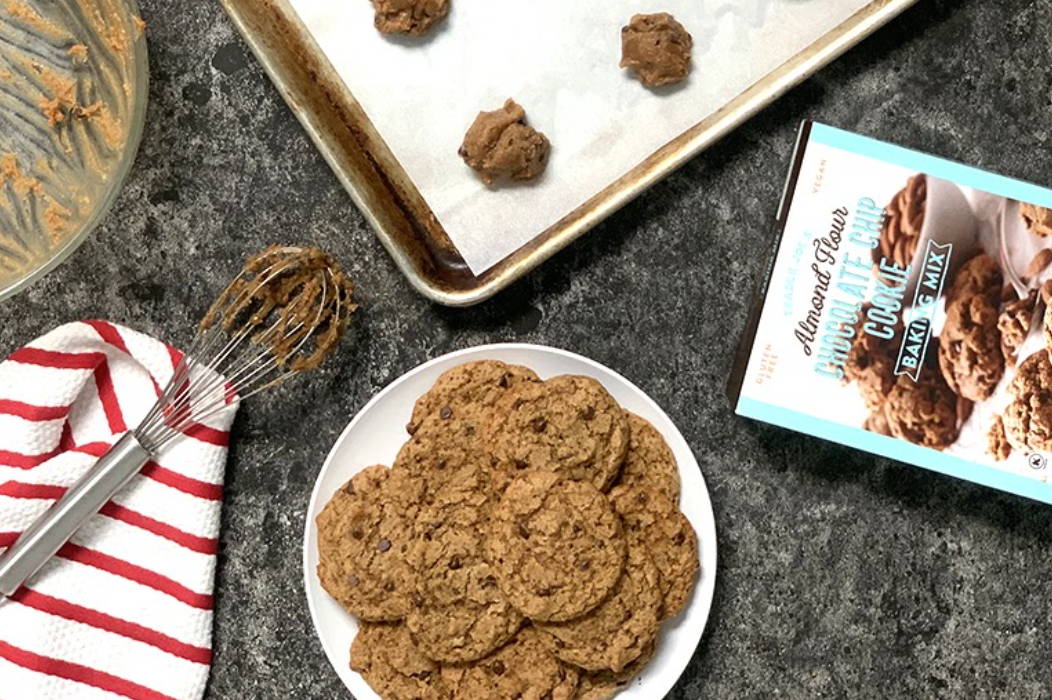 Harvest blend herbal tea 
A blend of cinnamon, ginger, hibiscus, chamomile, roasted chicory, orange peel and apple flavor - autumn cheer all in one tea. You'll need something low cab & fall inspired to wash down all these amazing treats right? RIGHT. This herbal tea is caffeine free and the perfect addition to relaxation tea and/or metabolism tea without over stimulating.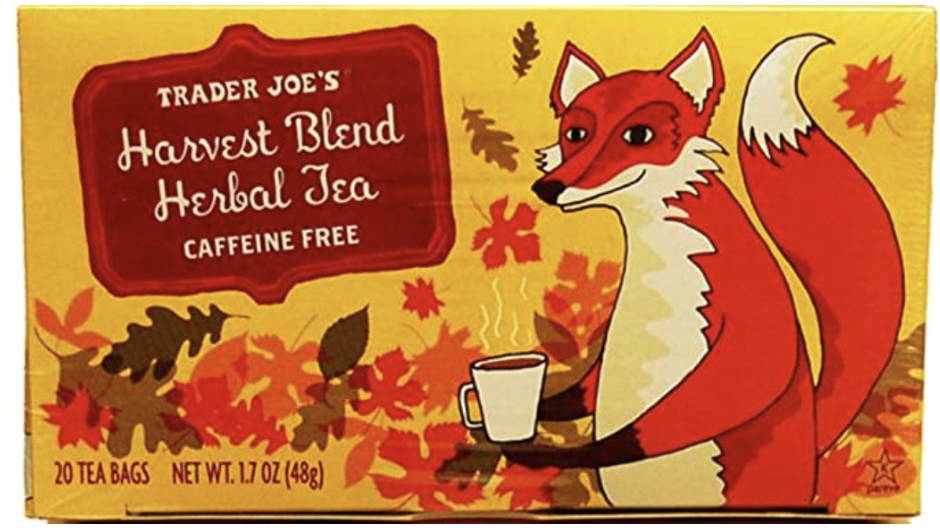 Pumpkin Pie Spice 
The PERFECT addition to your overnight oats, pancakes, shakes, parfaits, pies, donuts & protein balls this fall. The seasoning adds a hunt of pumpkin & earthy spice to your fixings. Even top off your shakes & coconut whipped cream for an added ~aesthetic~ & like they say, phone eats first!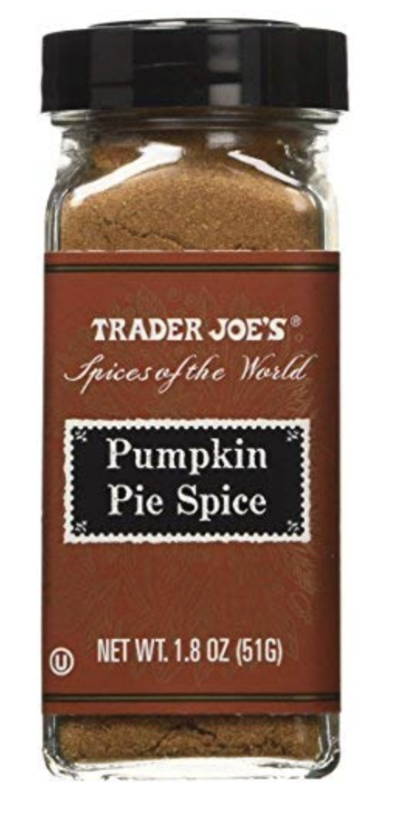 ---