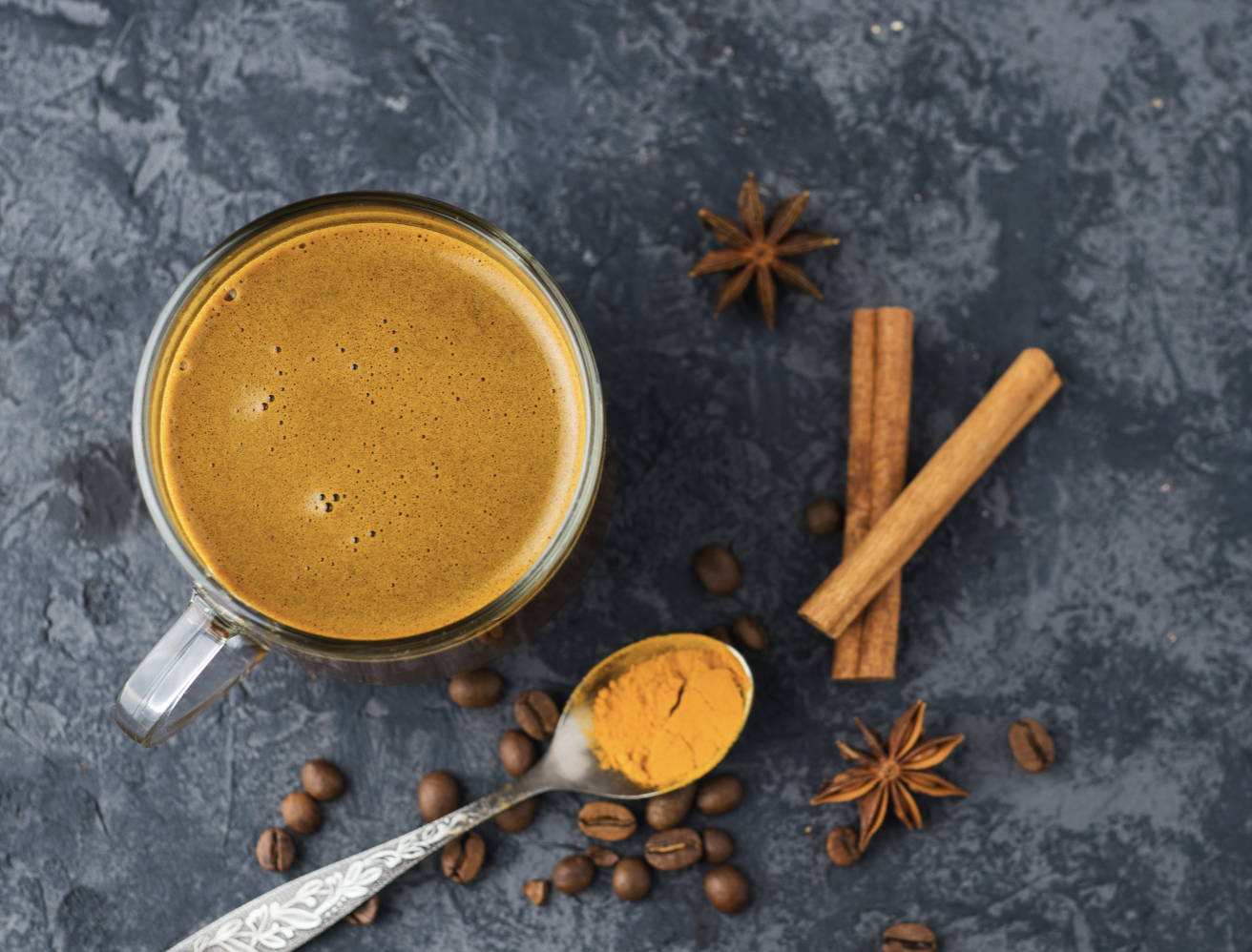 4-inch piece fresh turmeric
3-inch piece fresh ginger
3 unpeeled lemons
4 cups water (spring or coconut)
1/8 teaspoon paprika
Raw honey to desired taste
Combine the turmeric, ginger, and lemons 
Pour into the spring or coconut water
Add in the paprika and raw honey 
Stir well and enjoy! 
*Store extra juice in a mason jar, drink 2-3 glasses a day in between or before meals
Keep refrigerated + fresh for up to 3 days!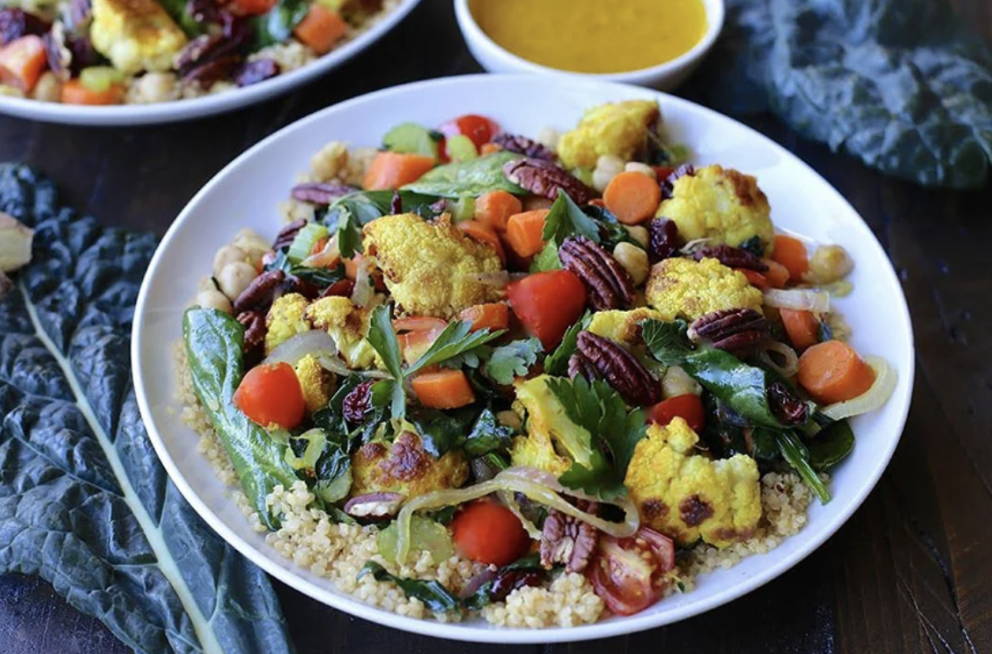 For the bowl: 
1 to 2 cups cooked brown rice or quinoa
2 to 3 tablespoons coconut oil or olive oil
1 red onion, thinly sliced
4 carrots, peeled and thinly sliced
1 cup curry and turmeric roasted cauliflower
2 carrots, sliced into thin rounds
1 cup cooked chickpeas
1 bunch kale, stalks removed and discarded and leaves sliced thin
2 cups baby spinach
1 cup cherry tomatoes, sliced in half
1/4 cup toasted pecans, chopped
1 bunch of fresh parsley, chopped (about 1/2 cup)
For the dressing:
1/2-inch piece of ginger, peeled and minced
2 tablespoons freshly squeezed lemon juice
1 teaspoon raw honey
1 teaspoon Dijon mustard
1/4 teaspoon red pepper flakes
1/4 cup olive oil
Directions: 
Heat precooked brown rice and divide into 2 separate bowls 
Heat a large pan over medium-high heat and add the coconut oil. 
Stir in onion, carrots, and celery. 
Sauté the vegetables for 3 to 4 minutes, until they begin to soften and brown. 
In the last minute, toss in the cauliflower and chickpeas. 
Next, add the kale to the mix and allow the kale to slightly wilt for about 1 minute. 
Remove the pan from the heat and add the baby spinach and tomatoes. Place the sautéed mixture over the brown rice. 
Add in the dried apricots. 
To make the dressing, mix together the ginger, lemon juice, honey, mustard, and red pepper flakes in a small mixing bowl. 
Slowly whisk in the olive oil
Drizzle the dressing over the bowls & toss lightly. 
Top with toasted pecans and fresh parsley. 
Keep refrigerated & fresh for up to four days.

---