How To Healthify The Labor Day BBQ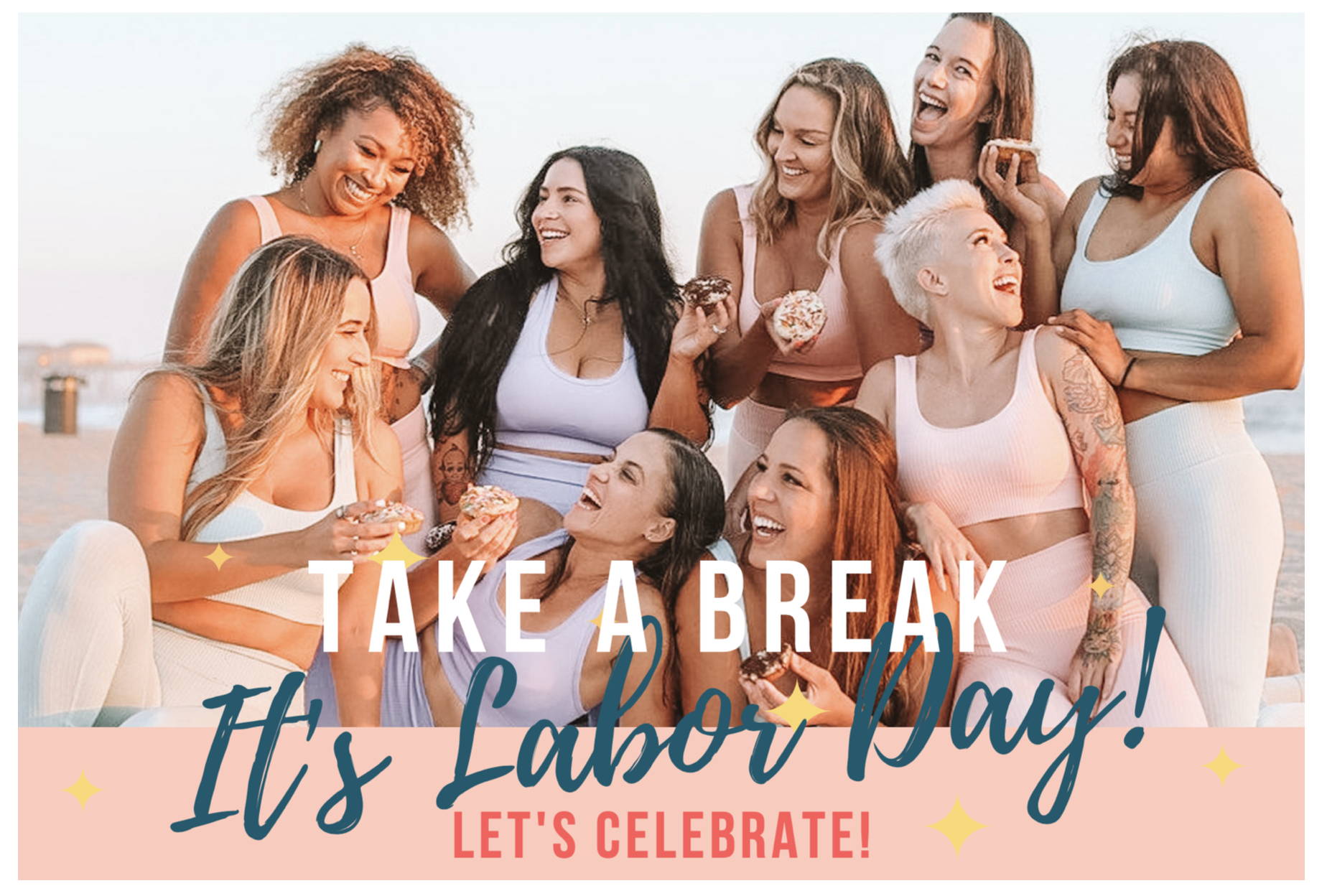 As humans we have the tendency to turn to binge drinking and eating in times of celebration. Labor Day means tables full of burgers, nachos, pigs in a anket, ice cream sundaes, and beer. But don't worry, we're here to help you get rid of the red, white, and GREASY barbecue blues. 
Just because it's a holiday, an impromptu cheat day isn't necessary. You can still impress your guests and kill the potluck game with healthy alternatives. Swap out fatty apps and caloric beer for healified eats and mocktails. 
Don't have time to participate in the potluck? No stress. Follow these easy steps to eat with dieting finesse at your Labor Day BBQ. 
Swap out your buns for lettuce wraps 

Leave out the extra condiments (these calories can add up more than you'd like to know) 

Count out your single serving of chips 

Ditch the chips, snack on the veggie tray 

Leave a beer, grab a claw 

Wait 20 minutes before going for seconds

Grab a bag of Siete tortilla chips over other named brands


1 can refried black beans 
1lb ground lean protein (ground turkey, lean beef, or chicken)
1 container fresh pico de gallo  
1 container fresh guacamole
Light mexican cheese blend 
Shredded iceberg lettuce
Sides: 
Siete (or other grain free) tortilla chips, celery, cucumber, peppers or carrots 
Directions: 
Cook your protein - ground turkey, lean beef, or chicken. 
Layer in all of the ingredients in an oven 8″x8″ oven safe dish
After placing the cheese, broil for about 5 minutes to melt (keep an eye on it!) 
Top with shredded lettuce 
LAYER UP: 
Layer 1: Refried Black Beans
Layer 2: Cooked protein 
Layer 3: Pico de gallo
Layer 4: Guacamole
Layer 5: Cooked protein
Layer 6: Light Mexican Cheese 
Layer 7: Shredded Lettuce 

2 chicken breasts (or 1 rotisserie chicken for my busy mamas)
1 cup water
Salt and pepper
3 oz light whipped cream cheese
1 cup plain Greek yogurt
3/4 cup shredded light mozzarella
1 cup buffalo sauce
Cook the chicken (instant pot, bake, air fry, whatever your heart desires) 
Shred the chicken breasts (super well!!) 
Combine the shredded chicken with the cream cheese, Greek yogurt, mozzarella, buffalo sauce, and some salt/pepper
Put the mixture in an oven safe dish and bake at 400 degrees for 15 minutes 
Top with green onion and serve with tortilla chips or fresh crunchy veggies!


1/4 cup Pacific Foods Organic Coconut Milk
3 cups frozen pineapple
2 cups ice, add more as needed
Pinch of sea salt
Directions: 
Place all ingredients in a high-speed blender 
Blend on high until well blend

2 sprigs fresh mint, plus more for serving  
¾  fresh lime juice 
2 oz White Rum
1 cup Ice Cubes
¾ oz healthy simple syrup (recipe below)
½ cup Club Soda
½ cup Powdered Stevia 
½ cup Water
How to Make Healthy Simple Syrup with Stevia
Makes a large batch that can be saved in fridge for up to 30 days 
Bring water to a boil in a small saucepan. 
Add powdered stevia and let simmer until stevia has completely dissolved.
Once stevia has dissolved, remove from heat and let cool to room temperature. 
Once cool, place in a jar and store in the refrigerator to use in drinks and other recipes that call for simple syrup.
Cock/MockTail Directions: 
Muddle simple syrup and 2 mint sprigs in a cocktail shaker 
Add rum and lime juice 
Fill shaker with ice, cover, and shake it (like you mean it) until outside of shaker is very cold, about 20 seconds
Strain cocktail into a glass filled with ice
Top off with club soda and garnish with more mint
If you don't have a cocktail shaker, stir in ingredients and pour over ice, then top with club soda and garnish with mint

---